The Views
The Hoop is a very comfortable house in a stunning situation looking out over St Magnus Bay in Eshaness – perhaps the most unspoilt and beautiful part of mainland Shetland.
The Walking
Directly from the house there are wonderful, easy and uninterrupted walks round the Eshaness peninsula including the much photographed Eshaness cliffs. Other slightly more testing walks are within easy range. These include Ronas Hill – the highest point in Shetland – the Point of Fethaland, the Isle of Uyea, Tignon and Nibon/Gunnister.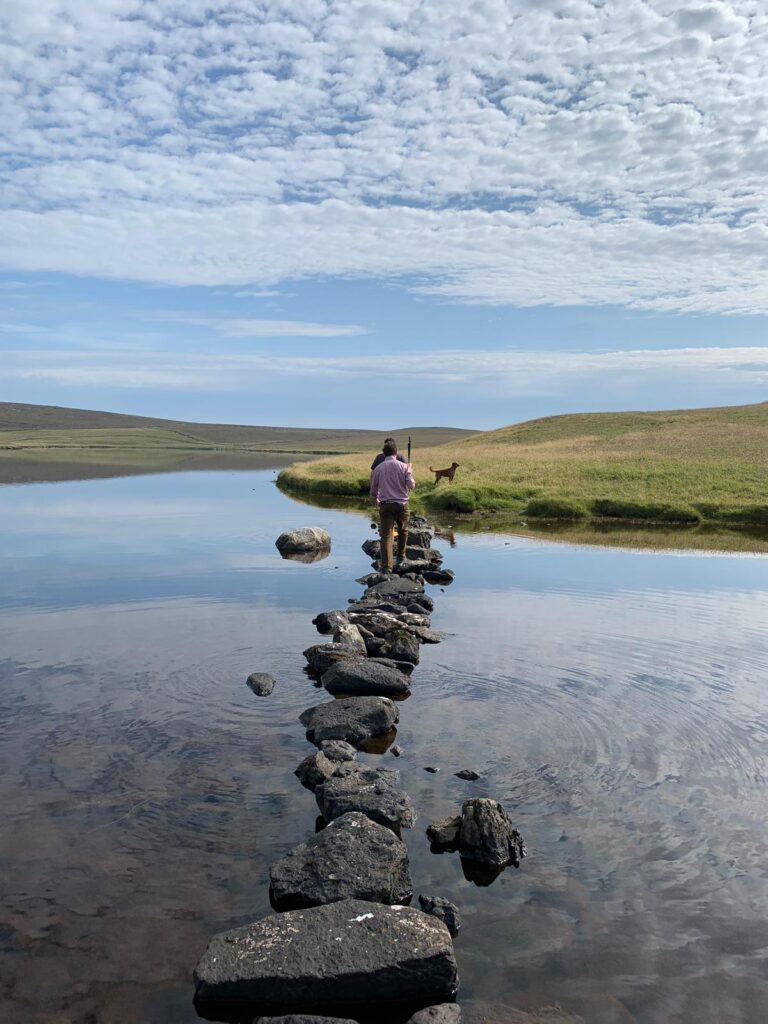 The Wildlife
Otters are seen regularly – sometimes ambling past the patio window. Seals proliferate round the coast and orca and other whales are sometimes seen in the sea directly in front of the house.
The birds are also terrific including, in their seasons, curlews, whimbrels, lapwings, puffins, black guillemots (Shetland tysties), gannets, arctic terns (Shetland tirrets), geese, skuas (Shetland bonxies) ringed and golden plovers, wheatears and oyster catchers